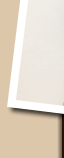 Why Buy From Us?
Going back to when I was a kid pushing a broom in one of my Dad's houses I remember his slogan;'
Remember how houses use to be built? We still build them that way!
That's why our company will be going on its 64th year starting in 2012. Other builders have come and gone, but we're still around! We built second and third generation homes for some of our customers, homes for grandma and grandpa, the kids and THEIR kids! We've built more than 2,000 homes in the Toledo area.
Don't give in to a smooth sales pitch and the temptation to save a few dollars. Down the road when the wind blows, the rain falls, the floods come and the sun beats down, you'll be thousands of dollars ahead when you're living in a Reynolds Home.
With Reynolds Construction, you're not just buying a home; you're making the best investment of your life. Our homes have exceptionally high resale value. Your investment in a Reynolds home is the best money you'll ever spend.